Pilgrimage Excursions and You…
Combine Pilgrimage Excursions and Twelve Step Program meetings
with like-minded fellows in recovery
Visit Lourdes, Loyola, San Sebastian, Biarritz, Bilbao Guggenheim museum, daily Meetings, and more.

Stay in 'Le Grand Large' Biarritz, ocean-front hotel  (each room has an ocean view) Click here to enlarge photo

Visit Lourdes where the Virgin Mary appeared before Bernadette  (world's largest pilgrimage site)

The Sanctuary, Lourdes
Lourdes, a world bastion of spirituality, welcomes over 6 million visitors from over 140 countries every year. With 189 hotels, Lourdes is the second biggest hotel town in France. More…

The Sanctuary, Loyola (birthplace of St Ignatius
Visit Loyola Sanctuary  home of St Ignatius, founder of the Jesuit order
Loyola is the birth place of St. Ignatius to Loyola founder of the Jesuit Order. The Cantabrian corniche en route offers spectacular views with limestone cliffs dropping vertically to the ocean, coves, beaches, and charming fishing villages that follow one another along the wild coastline More…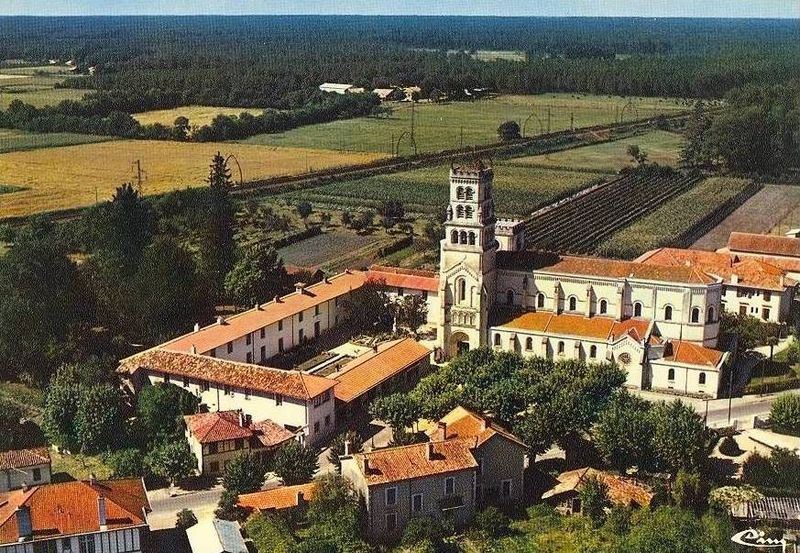 Visit Buglose, the birthplace of St Vincent de Paul Religious heritage and an important place of pilgrimage. More…

Ranquines, birthplace of St Vincent de Paul, Pouy, Les Landes, Aquitaine, France

St Jean Pied de Port, French gateway to El Camino ('The way') and Compostella
Visit St Jean Pied de Port French Gateway to El Camino and Santiago de Compostela
Saint-Jean-Pied-de-Port capital of the Basque province of Lower Navarre known as Donibane Garazi in Basque,.. is the traditional starting point of the Way of St. James (the El Camino) in France. More…

Zurriola Bridge and Hotel Maria Christina San Sebastian (Donostia), Euskadi, Spain
Visit elegant San Sebastian (Spain)
San Sebastián is known for its elegant buildings that were inspired by France's Belle Époque and the lively and friendly ambience of its streets. More…

Guggenheim Museum, Bilbao (designer Frank Geary)
Visit Bilbao and the world famous Guggenheim museum
Bilbao is the Basque Country's biggest and busiest city. It is a thriving cultural metropolis. The famous Guggenheim Museum has secured Bilbao´s position on the international stage. More…

Espelette, French Pays Basque (famous for it's Espelette peppers)
Visit the Basque country, enjoy Basque culture and cuisine
If you could only visit one village in the interior of the French Basque Country, it would have to be Espelette. Its picture-perfect streets are lined with traditional Basque houses. More….

Surfers in Biarritz capital of European and French surfing
Visit Biarritz and enjoy surfing in the European and French Surfing Capital
Biarritz is the only surf town in the world with a royal history, it is located on the Atlantic coast in the French Basque Country in southwestern France 22 miles from the border with Spain. It is a combination of French high culture and SoCal surf culture spinning the notion of joie de vivre… More…

Le Grand Large, 3* hotel, Biarritz, (ocean front hotel includes meeting room)
Stay in comfortable 3 star hotels equipped with meeting room facilities
With panoramic views of Biarritz Cote des Basques Beach and a heated outdoor swimming pool, Le Grand Large is an apartment-hotel situated in the heart of Biarritz. More…

Astoria Hotel, 3* hotel, Lourdes, (Near sanctuary, includes meeting room)

Astoria Hotel, 3* hotel, Lourdes, (Near sanctuary, includes meeting room)
The Astoria-Vatican is centrally located and only 300 meters from the Sanctuary of Lourdes. Recently renovated, the hotel offers a warm welcome with a team of friendly and professional staff. More…
Enjoy all-inclusive excursions; transport by coach, English
speaking tour guides, at a sedate serene peaceful pace 
Excursions and pilgrimages are purpose designed for 12 Step program Recovery members, All fellowship members are welcome. More…

A variety of transport is available for all excursions
Transport partners provide all types of transport to or from main train stations, airports, ski resorts, spas in Southern France or Northern Spain … We are your local experts for  airport transfers. More…