Visit Lourdes (St Bernadette),
Loyola (st Ignatius/founder of Jesuit order),
Bilbao/Guggenheim Museum,
Fatima,
and…..
Compostella (end of El Camino)

LOURDES
Lourdes, a world bastion of spirituality, welcomes over 6 million visitors from over 140 countries every year. With 189 hotels, Lourdes is the second biggest hotel town in France … More
LOYOLA
Visit the Shrine and Basilica of Loyola and see the house where Loyola was born, the Saint Ignatius Tower. Learn about the history of the founder of the Jesuits … More 
BILBAO/GUGGENHEIM
Bilbao is the Basque Country's biggest and busiest city. It is a thriving cultural metropolis. The famous Guggenheim Museum has secured Bilbao´s position on the international stage…More


Fatima (Portugal)
Between four and six million pilgrims from all countries annually travel to the Shrine of Our Lady of Fatima, near Ourém, in Portugal. Fátima, is a great place of Catholic pilgrimages, if you plan to visit both Lourdes and Fátima, we can assist you on your organization of that trip. …More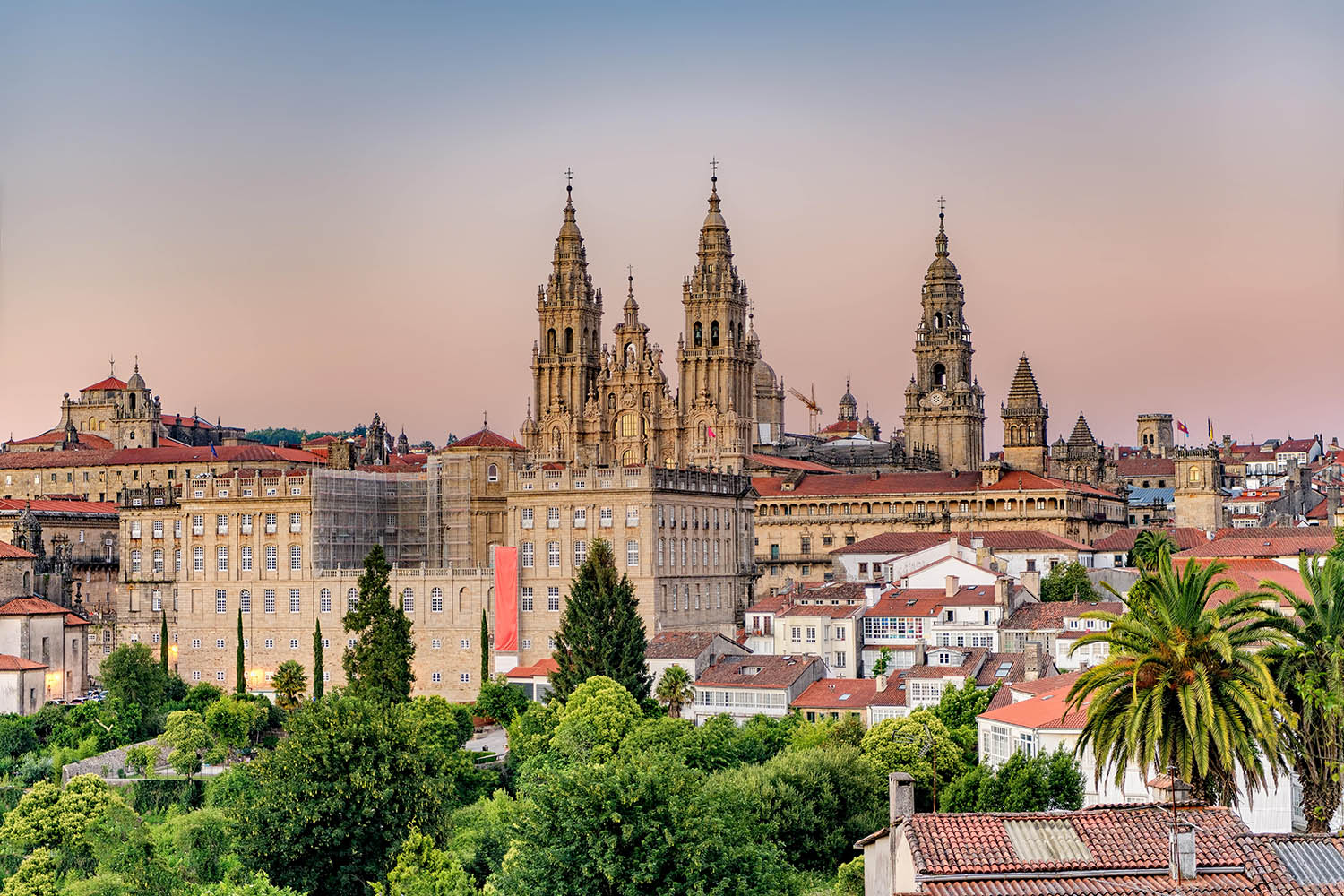 Compostella (end of El Camino in Spain) Compostella is an optional 'add-on' destintion
The compostela is a certificate of accomplishment given to pilgrims on completing 'The Way'. Pilgrims arriving in Santiago de Compostela who have walked at least the last 100 km (62 mi), o get there, and who state that their motivation was at least partially religious, are eligible for the compostela ….More/El Camino
Special excursions to Spain and Portugal are planned for July and August 2023 or during the last week of October 2023 and or the first week of November 2023, an English-speaking guide specializing in Spain and Portugal is included for those countries, contact babpilgrimagetours@gmail.com for full details
Transport = Coach (new/current model)
Guide = English-Speaking
Lunch  = Each Day (local specialties)
Accommodation = 3* Minimum/with Restaurant
Payment

We avail of PayPal.com to process all payment & refund transactions
Pricing for all Tours inclding #1 thru #6 and other destinations are available upon presentation and extremely competitive. In the meantime please refer to our respective email communications to you to determine the deposit amount (50%) you will need to pay via the PayPal button (you will need to insert the necessary/respective amount as indicated in email communications).
Reason for the need to insert the necessary/respective deposit amount (50% deposit of tour cost less the 500.00 euro resevation deposit) is to accommodate the different tours/pricings available. We will indicate the deposit amount  required in email communictions to you as outlined below (in advance of deposit payment request)
Tourdeposit (50%) (incl Transportation, Guide, Lunch each day, and Hotel accommodation
Tour Cost example amount  ……………………………………………………………  1500.00
less reservation deposit …………………………………………………………………     500.00
deposit net (50%) (incl. reservation deposit) ……………………………………1000.00
Balance payment   ……………………………….. tour cost remaining 50% (??? euros)

We take your Pilgrimage Tour Holidays seriously and attend to all details minutely. You will have no need for worry or concern thanks to our honest and meticulous planning of your pilgrimage trip
We wish you an enjoyable trip/excursion/pilgrimage holiday. You may have confidence in our experienced service, qualified guides, daily lunch in local establishments, and hotel accommodation
Deposit payments are non-refundable but may be transferred/gifted to another up to 30 days before the excursion. You must provide the name and email of the donee/receiver/giftee.
Payment: How It Works
When you click "Pay with PayPal" button, it will ask for PayPal login in pop window.
When you click "VISA / Master Card / AMEX " buttons it will not ask for PayPal login
Email babpilgrimagetours@gmail.com for Excursion Registration
Email babpilgrimagetours@gmail.com if you have any difficulty paying with PayPal
Payment may be made directly via Pay Pal at the PayPal button using your PayPal account or bank card.
For each tour,  inclding #1 thru #6 we request a 500.00 euro reservation deposit,  this will be deducted from your 50% Tour deposit amount
After communication/negotiation – we'll agree the Tour elements, date, schedule and pricing
We will send to you by email acknowledgment of deposit & reservation deposit payment, tour details, dates, schedule,  and planning
We will request the 50% deposit payment less the 500.00 (above)  payment prior to a specified date
After that we will request your 50% 'balance payment' prior to a specified date, (60 days before tour starts) upon receipt of which, we will send you acknowledgment of payment in full, tour details, dates, schedule, and contact coordinates for on-the-ground personnel
Terms and conditions are as follows: (see pdf here)
Full booking terms and conditions are available to all reservation inquiries
Advance/early booking is recommended. Limited availability and capacity.
Bookings are subject to availability on the date/s requested
Restricted bookings on Sundays and certain Bank Holidays
Booking requests must be made by email.
Reserve/book your tour at babpilgrimagetours@gmail.com.
500.00 euro reservation deposit (deducted from 50% deposit payment)  required to confirm all reservations
A booking deposit of 50% is required to confirm all tour reservations
The remaining 50% 'balance payment'  is required 60 days prior to departure of the specified Tour.
Payment via PayPal, bank card, (or by direct bank transfer in certain circumstances).
In the event, Operator cancels the tour, liability is limited to a refund of payment received.
The operator will do its best to assist the Customer with finding an alternative option.
Cancellations are deducted/refunded from the 50% deposit amount & subject to a sliding scale of per-centage amounts (depending on when the cancellation is received, by email, (minimum percentage is 30% and 60 days before the respective excursion commencement date.